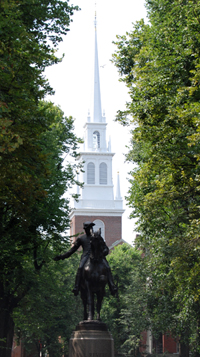 Thank you for your interest in our Institute.
The application process for the 2013 cohort is over.
Please note an important change in this year's grant!

In order to be ELIGIBLE TO APPLY to go on the 2013 History Study Trip to Boston, Massachusetts, June 9-15, 2013, you MUST be a participant in the grant.
The application DEADLINE
was November 20, 2012.